Leading E911 Provider for Carriers
911 location data management and call routing solutions that meet Federal Communications Commission (FCC) guidelines.
Talk to an Expert
FCC Regulatory Compliance​
Our groundbreaking approach to wireless location is rooted in our unique understanding of the 911 ecosystem. Intrado is committed to delivering a dispatchable location to our public safety partners and to help carriers of all sizes achieve compliance with FCC regulations. ​
VoIP Provider Solutions
E911 solutions for VoIP service providers (VSPs) complement your existing subscriber services at an affordable cost.
V911® enables emergency calls to be routed from static or mobile locations
V911 Portal lets providers delegate VoIP E911 administration to Enterprise customers
V911 Enterprise connects users to 911—from any location on any device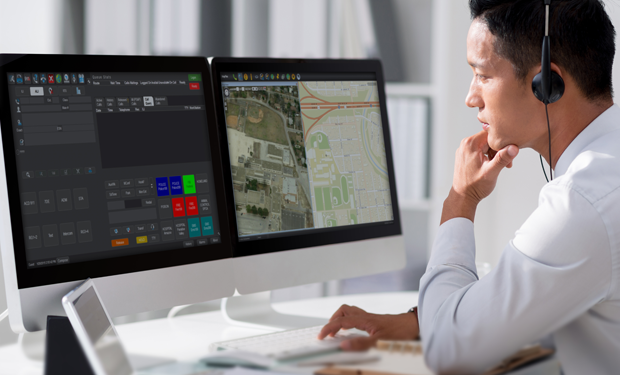 Emergency Data Broker
Emergency Data Broker connects IoT partners directly to 911 centers, creating a new context for new types of responses, and provides even greater situational awareness for first responders. Life-saving data such as floor plans and medical information can be non-verbally communicated instantly.